10 NON-ALCOHOLIC WINES TO TRY FOR VALENTINE'S DAY
From sauvignon blanc to rosé, these are our top non-alcoholic wines for Valentine's Day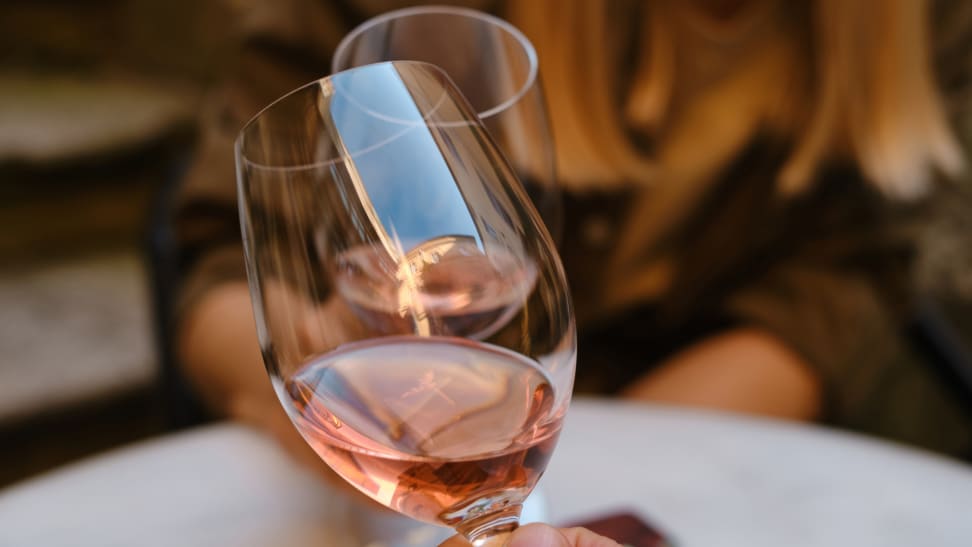 Credit: Getty Images / Iuliia Pilipeichenko
Written by Perri Ormont Blumberg and Monica Petrucci
Updated February 2, 2023
In recent years, non-alcoholic wines have risen to popularity. Thanks to a handful of impressive booze-free brands hitting the market, they're not just for those who are abstaining from alcohol.
These robustly flavored beverages are great for anyone continuing on their Dry January journey, entertaining sober guests, or trying something new for weeknight happy hours. Still, just like that box of chocolate you've been eying, not all non-alcoholic-vino is created equal. That's why we set out on the lofty but lovable task of sitting back and sipping up dozens of non-alcoholic wines to cull the best of the bunch.
Whether you're celebrating Galentine's Day, kicking back solo with a good movie and takeout, or spending Cupid's celebration with your partner, here are our ten favorite non-alcoholic wines for Valentine's Day — or just another Tuesday night. In fact, we hear all these picks pair well with fresh flowers and mood lighting, friends.
[...]
4. Barton & Guestier Alcohol Removed Sparkling Wine
A recent tasting session of this delightful bubbly had us feeling like we were on cloud nine. Due to the "reverse osmosis" process, B&G Alochol Removed, this wine removes any alcohol from the final product, so you can wave goodbye to any unwanted side effects of downing three glasses come the morning after.
Made with Muscat grapes, trust this French maker that has been in the wine business since 1725 for your Valentine's Day imbibing, so you won't be disappointed.
$10 at Total Wines & More, $13 at Drizly, or find a closest store under our Store Locator.
[...]
Read the full article HERE.